Vulnerable & Mentally ill women
Homelessness - both hidden and visible - is a significant social, economic, and health issue in Marseille. The proportion of homeless women has increased substantially over recent years. Violence and victimization are common in the streets, leaving homeless people with extreme vulnerability - including severe mental disorders, poor physical health, increased sadness, or suicidal ideation.
Mind-body tools such as yoga can help these women bring a spacious, loving, curious, playful attention to their mental and physical state, attenuate their trauma symptoms, and ultimately ensure rehabilitation and re-entry into the social mainstream.
PROJECTS
Teaching a weekly class for the residents of the Centre d'accueil féminin Jane Pannier in Marseille since Fall 2018.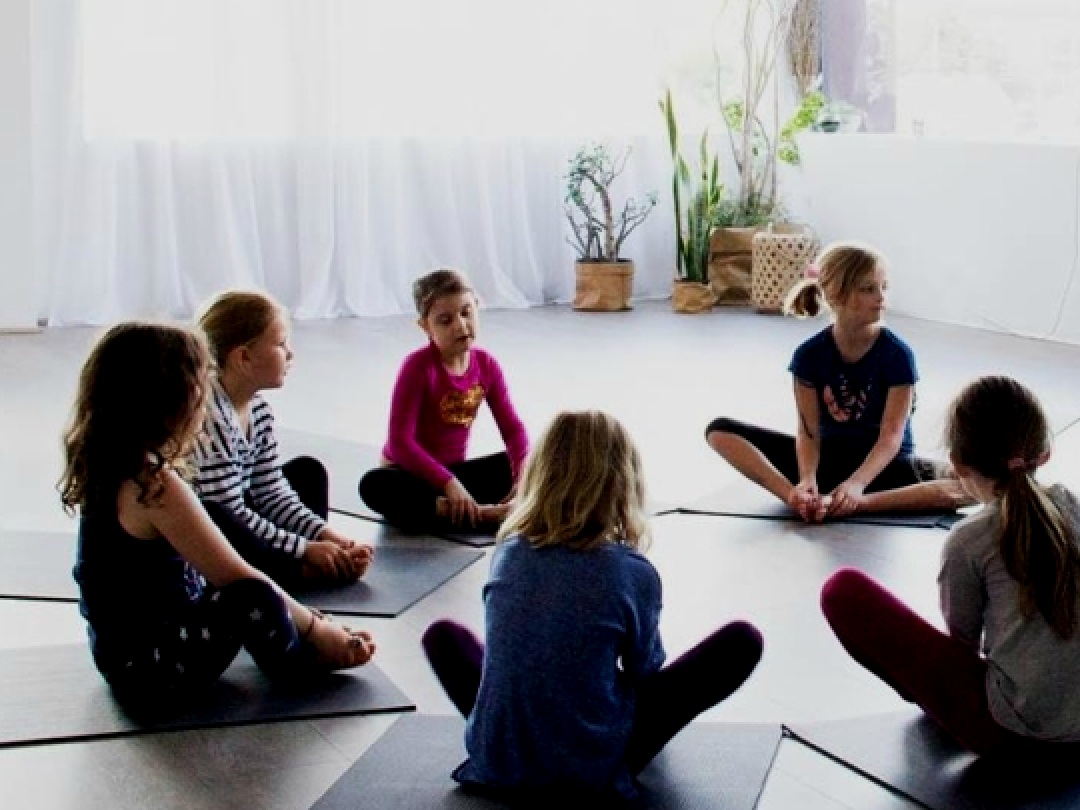 Children with cancer, their parents & medical staff
Some 1,700 children under age 15 and around 800 teenagers from 15 to 18 years of age are diagnosed with cancer each year in France. Childhood cancers are different from adult cancers - much rarer and account for only 1-2% of all cancers. Leukemia, tumors of the central nervous system, and lymphomas are the main cancers that affect children under the age of 15. (Source: INCa).
A child's and his family's life is completely disrupted by the outbreak of cancer. A child will become a patient and both his physical and mental health will be put to the test. Depending on the stage and type of cancer, he will undergo aggressive treatments that include surgery, hormone therapy, chemotherapy, radiation, or biologics. Each with their own set of side effects, such as exhaustion, chills, sores, nausea, anxiety and depression.
Integrative therapies (that do not involve needles!) such as yoga, breath work, & meditation, are significant in providing children time away from their illness, making cancer treatment more bearable by alleviating stress and physical pain, and overall improving their quality of life.
Caregivers of cancer patients (Medical professionals & parents) are also exposed to considerable amounts of stress and response to stress naturally varies between depression, emotional depletion, tension, fatigue, headaches and stomach problems - to name just a few.
PROJECTS
Teaching 2 weekly meditation and relaxation classes for the beneficiaries of Sourire a La Vie and the patients of the Hôpital pour Enfant La Timone in Marseille since Fall 2018.

Teaching a weekly yoga & meditation class for the staff of Sourire a La Vie in Marseille during 3 months in Fall 2018.

Teaching a weekly yoga & meditation class for the medical staff of the Hôpital pour Enfant La Timone in Marseille during 3 months in Fall 2018.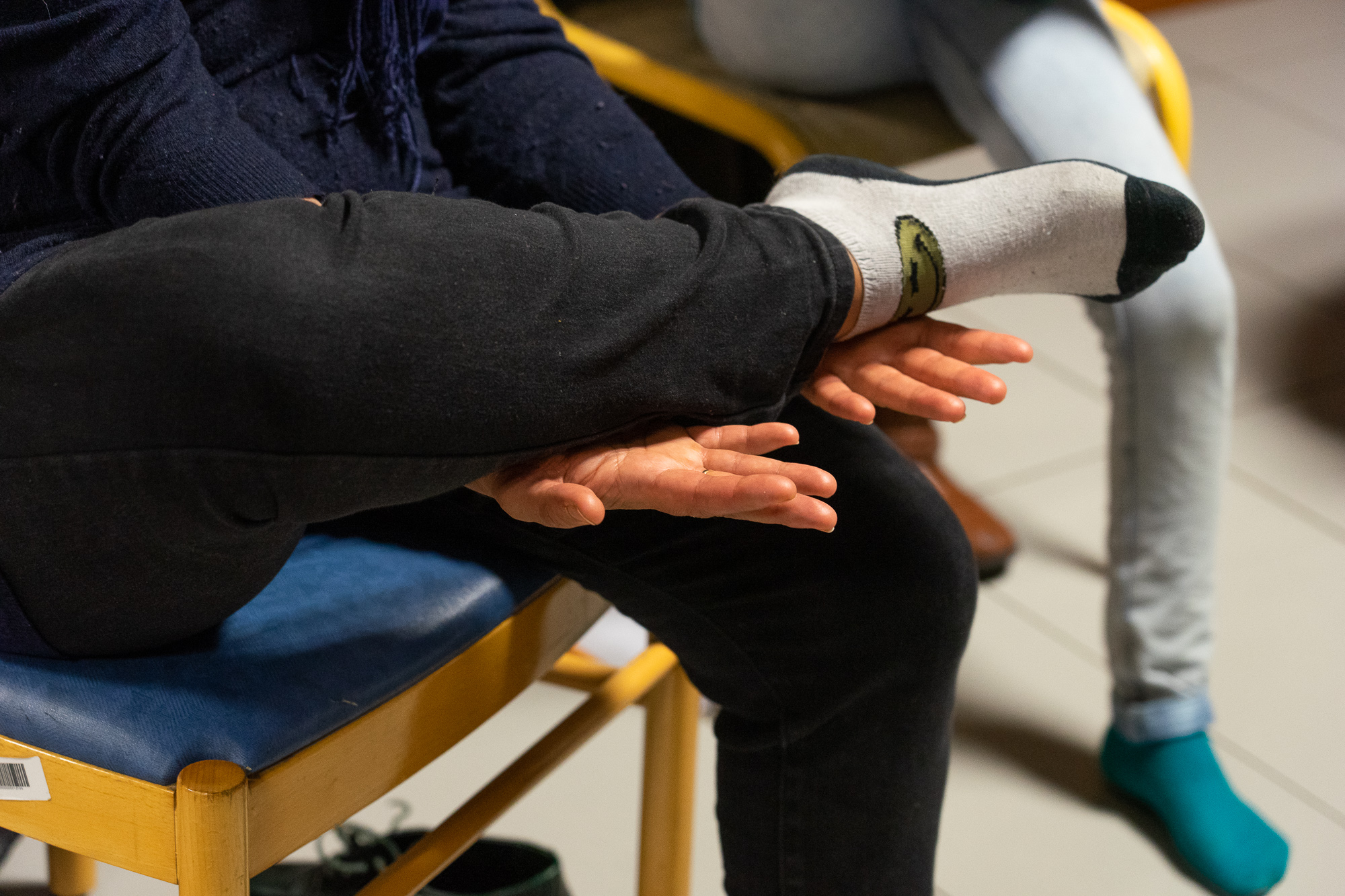 Victims of human trafficking & sexual exploitation
On the streets or online, by day or night; adults and teenagers, men and women, transgender people... there are about 40,000 prostitutes in France. According to government estimates, more than 90% of them are women from eastern Europe or Africa victims of human trafficking and sexual exploitation.
The law adopted under former President F. Hollande which penalizes those paying for sex with fines up to $1,750 has caused the most controversy... But there is no debate about the violence and severe physical and emotional trauma experienced by sex workers.

With yoga, the trauma these persons have experienced can be transformed into a source of strength and well-being for themselves and their community.
PROJECTS
Developing a programme and teaching a monthly yoga & meditation class facilitation and program development for the beneficiaries of L'Amicale du Nid shelter in Marseille since October 2018.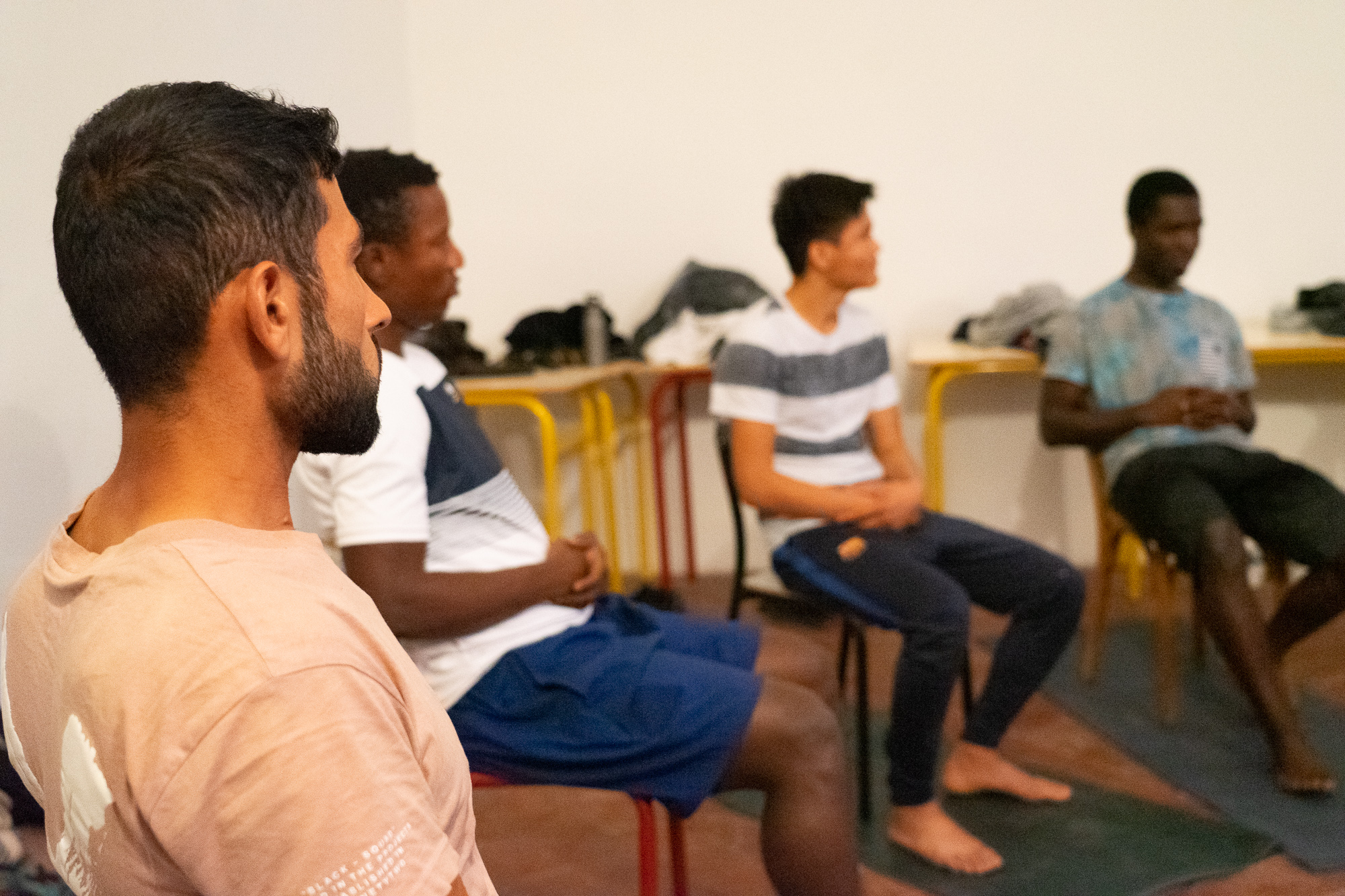 Refugees & Displaced communities
Marseille - one of France's greatest port city - is facing an unprecedented and protracted refugee crisis.
To escape their precarious conditions, a growing number of refugees mainly coming from the Middle East and Sub-saharan Africa have been seeking a risky passage across the mediterranean region. Many have lost their lives and those who survived are often completely traumatized and left with a deep sense of helplessness.
Beyond short-term assistance needs, the longer-term economic and social inclusion of refugees into host communities is a key issue. Refugees face severe barriers when accessing public services, housing, and the labor market, increasing the risk for them to fall into poverty. In addition, asylum applications take months, leaving them completely lost and stressed-out.
Bringing migrant and local individual together on a yoga mat aims to bring back the people – the real flesh and blood people - into the conversation about asylum seekers, look after them and support them in making a life in their new home.
PROJECTS
Developing a programme and teaching a bimonthly yoga and meditation class facilitation and program development for the beneficiaries of JRS in Marseille since October 2018.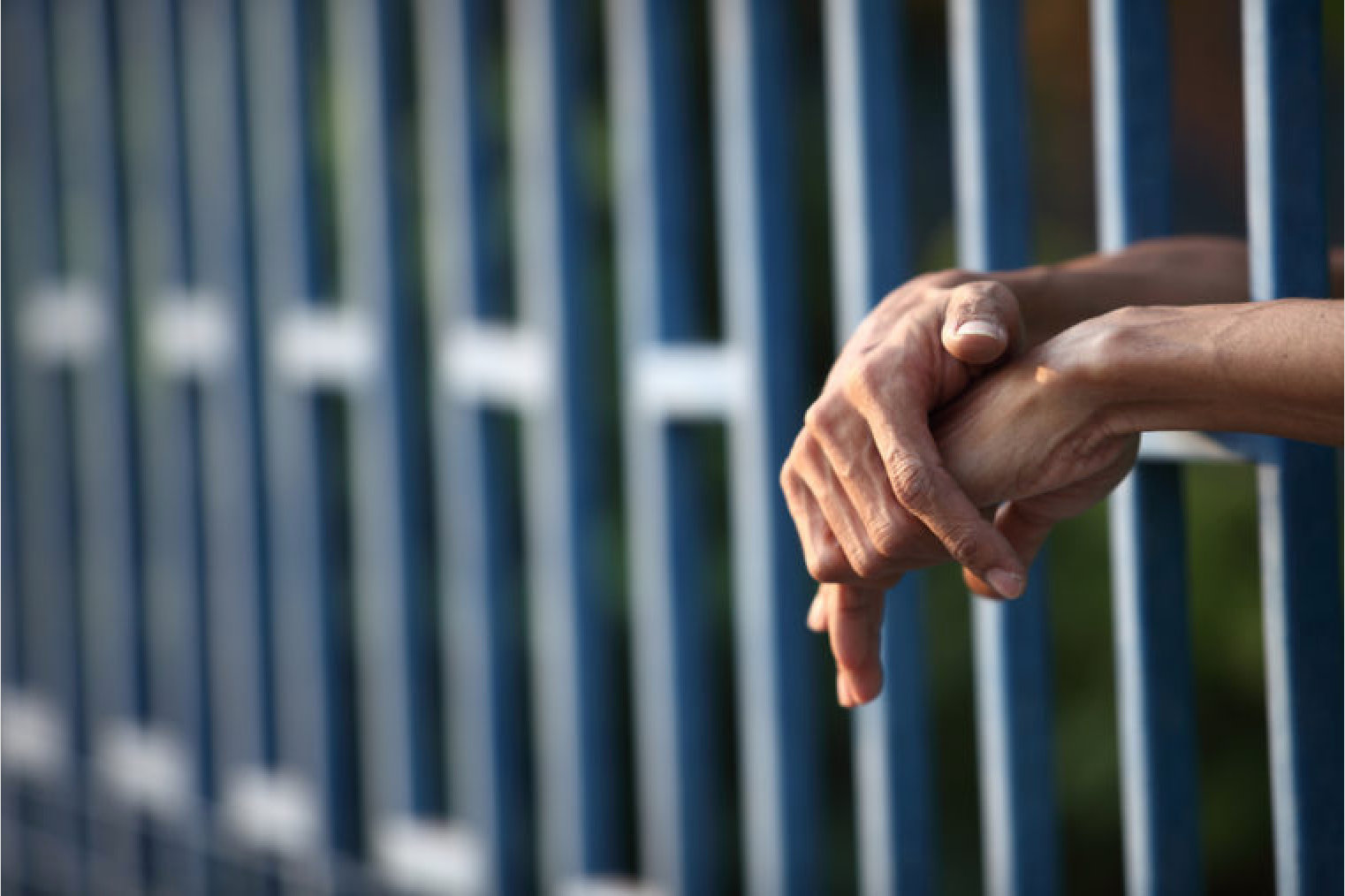 Nearly 70,000 people are held in French prisons - for a capacity of 58,000. The prison, a marginal place of confinement and punishment, remains a gray area and the source of many fantasies for the general public . What we do know is that overcrowding, lack of staff, violence, insecurity, incivility are some of the conditions of today's prison system.
What remains of the body in detention? If it is evidently the object of the prison, it is also through that body that inmates try, sometimes to continue to belong to themselves, sometimes to reconquer themselves.
PROJECTS
Facilitated 2 workshops for the incarcerated mens of the Centre de Detention Sud Francilien in November 2018