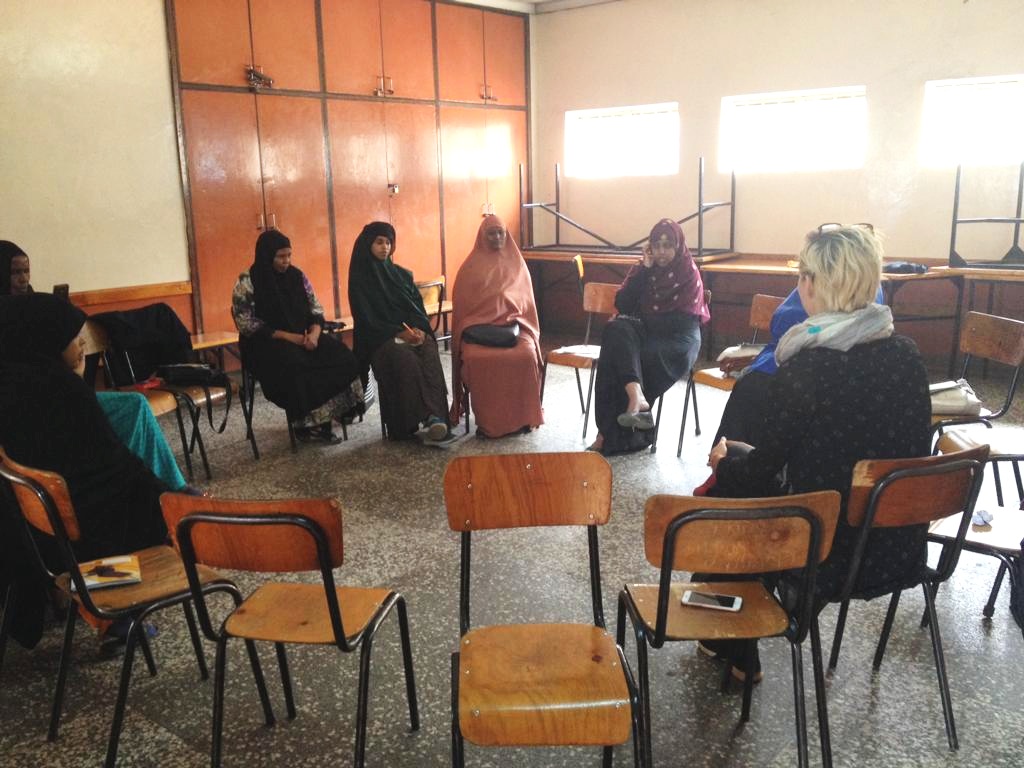 Hundreds of thousands of women who once fled Somalia to Kenya for safety (out of fear of al-Shabaab violence) are still living in constant fear of insecurity and abuse.
Life in Eastleigh - one of Nairobi's most vibrant districts and home to many Somali and Ethiopian refugees - is not conducive to personal and social well-being. These women lack access to quality healthcare services, education, market, and therefore to meaningful livelihoods. Most of them were victims of Female Genital Mutilation/ Cutting (FGM/C) in one of the most extreme forms and have now to contend with increased sexual and gender-based violence (e.g. gang rapes).
Granting them access to a mind-body wellbeing program breaks the barriers in conservative Somali society and empower them through the notion that one can only lead if one knows how to look after oneself and one's community!
PROJECT
Developing a programme and teaching classes for the participants of Thrive for Change in May 2019.